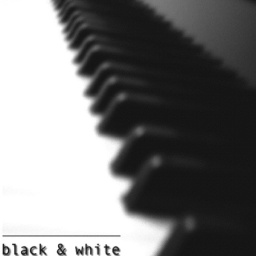 Release notes
Dimitris series 4 of 5, electronic and acoustic jazz.
Comment from Dimitris : A collection of acoustical sounding improvised tracks with electronically treated elements.
review
Dimitris released a series of (5 or 6) albums on Bumpfoot netlabel, they are quite varied and include technoid music to soundscapes to the loungy jazz of Black & white which I liked most. The music is nothing perfect but is good enough to deserve an ear, it's especially here to remind us of the lack of jazz releases on the netmusic scene. The album runs on a decent 36 minutes through 8 tracks of calm jazz, the rhythm rarelly increases and when it does it's on a very small scale making subtle changes in the mood and atmosphere that it provides. A nice release.
License
Track list
MP3, total time 18:39, total size 24.5MB
Misc