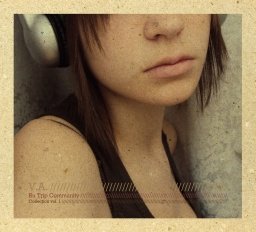 Release notes
In this netlabel scene, today we can hear many tunes from Russia. Many artists and many netlabels - Russia is rich in musical talents. As you know, we have many Russian artists for techno, house, ambient, IDM... of course, also nu-jazz or trip-hop. This time, a non-profit project for trip-hop and abstract hip-hop, Ru Trip Community visited Bump Foot. They brought us one compilation, including promising musicians playing in these directions. 813 is also featured.
About Ru Trip Community
A non-profit project of 2 people, with the goal to introduce a broad audience of listeners with such directions as the Russian trip-hop, and abstract hip-hop. The project is less than a year old, but has already managed to gather around it, nearly all the musicians of these directions, and a considerable Number of connoisseurs. Community emerged in the social network vkontakte.ru, but it gradually goes beyond it. More recently came the mini-site (ru-trip-com.ucoz.ru). Everything is done purely community effort creators, musicians, and friends RTC - progressively towards young people who perceive music not in the form in which it is imposed on the media.
About this compilation
The idea, selection of tracks, and everything else : Maxim Svetlichniy, Maxim Gushchin
Model : Dany_Shh
Design : re3a (re3a.all.dj, re3a.gallery.ru)
Thanks to : Katya More, Besformennaya Coma, Svetlana Strick
Big thanks to Igor Obruchnikov for assistance in the preparation of this release.
Just want to thank all the teams who participated in this collection for the confidence and efficiency.
Contacts
License
Track list
Track 20 : Composed by Dmitry Postovalov (Douse). Remixed, arranged, performed and produced by Ivan KBC (KBC pres. Mariachi). Original Version (C) 1997 Electric Records.
MP3, total time 1:17:18, total size 179MB
Misc