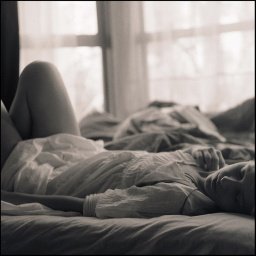 Release notes
Another soundtrack album by Karolis Buržinskas. Of course we wondered what "Far Away" was about and he answered :
A story tell "Toli Toli" (translation : Far Away) is a sequel to story tell "Dawn". The first tale was about a young boy Dawn who was felt in love with a girl that couldn't communicate. To call her for a conversation he tried to make a friendship with every single people in the front of her eyes. Unexpectedly there was a chain reaction and the whole city started to communicate, Dawn has awakened the city. The sequel "Far Away" leads the boy from his city to far away land but he misses the girl. He returns to his city with hope to meet her once again, by the incident he saves one man's life and all his life changes. He returns to the nature and starts to communicate not just with everyone but with everything. "Far Away" officially will be released in Lithuania this autumn including soundtracks. There will be no translation of it.
The difference between his past releases is that this is a sampler. That's why the title has "mini". The OST includes eight tracks. You can download the whole album from Bandcamp in FLAC or any other possible format. "The recording session took more than two months and was recorded in three top studios in Kaunas, with support by top producers and composers Gintaras Reklaitis and Tadas Greiciunas. Visual presentation was once again done by photo artist Aurimas Šapolas who is good friend of Karolis and co-operate with him in every single project."
Produced, composed arranged and performed by Karolis Buržinskas
Visual presentation by Aurimas Šapolas
License
Track list
Judas (2:48)
Fornax (4:51)
MP3, total time 7:39 total size 17.5MB
Misc
Karolis Buržinskas signed a contract and all his music material belongs to the company. The releases got unavailable.