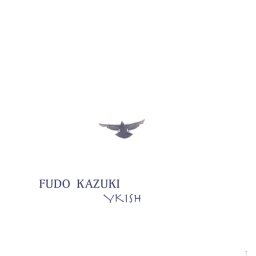 Release notes
"This is more like a collection of dated tracks which were piling up over last few years." Ranging from indietronic to electro-pop, all tracks were recorded, mixed and produced by Fudo Kazuki on-the-go in various places such as home, airports, hotels, planes.
Yaroshi : bass in "Childhood".
"Ain't Got Nobody" was originally recorded by Reykjavik based Sísý Ey.
"Gentle Dead People" was originally recorded and released by Sistra, Khabarovsk band now living and working in Moscow, Russia.
License
Track list
MP3, total time 24:37, total size 37.3MB
Misc