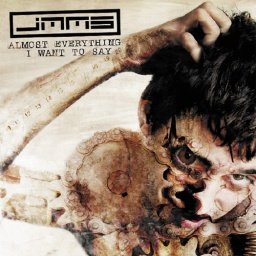 Release notes
We had missed something but took it back. This is the very first album of Jupiter Makes Me Scream. It has totally different atmosphere from previously released album "Converge". "Almost Everything I Want To Say has a flavour and was truly what Jupiter Makes Me Scream is all about", he said. "With agressive tunes and screaming vocal - in every aspect total crazy".
Produced, composed and mixed by Karolis Buržinskas
Lyrics and vocal by Karolis Buržinskas
Cover design by Mariusz "VJ7" Stelagowski (blutvision)
License
Track list
Prologue (3:36)
Simple Words (3:57)
Let Us Flow (4:30)
16:000 O'clock (3:26)
Nothing Changes (4:38)
I Love You (5:47)
Evil Inside (4:00)
Society Clown (3:52)
Under Red Flag (3:28)
Revolution (2:48)
You Leave Me No Choice (4:44)
I Hate You (3:05)
Perfectly Blind (Live) (1:58)
It's Just A Dream (2:54)
MP3, total time 52:44, total size 118MB
Misc
Karolis Buržinskas signed a contract and all his music material belongs to the company. The releases got unavailable.