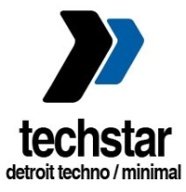 Description
Paul Willocks is a UK based producer who started out getting creative with Electronic music back in 1995 when he got his first turntables and a simple two channel mixer. He mastered the art of the DJ very quickly and was soon exploring the world of production.
Using Cubase and Rebirth on a very basic PC he began producing his own tracks with the intention of slipping them into his DJ sets, in turn Paul began posting his tracks online for other artists to download and use also and he received great reviews.
13 years later Paul is still creating Electronic music after taking a few years out. Nowadays his gear list is a little more expansive as well as his knowledge and production techniques. Paul now uses Ableton Live 8 as his core DAW while using Reason 4 rewired into Live and his outboard gear includes a Korg Electribe EMX, Korg Electribe ESX, Korg Electribe ER-1, Korg Electribe EA-1, Roland MC-307, Waldorf Blofeld, Novation Remote Zero SL to name just a few items.
Paul creates Minimal Techno and IDM but is also a proficient Drum & Bass, Hard Techno, Ambient, and Tech House producer.
His influences are Umek, Valentino Kanzyani, Autechre, Aphex Twin to name but a few.
Contact
Release list